Committed to getting
the results you are looking for
ADVANCED is an independent company specialising in Marketing Consultancy and in Adhoc solutions for Market Research, using a mixture of traditional market research techniques, Online
Communities, Digital Analysis, Consumer neuroscience and Artificial Intelligence.
ADVANCED's way of working improves the traditional market research methods. It stands out for its agility, flexibility and adjustment to each situation, its open dialogue with clients,
service ability, depth of analysis and usefulness of the reports.
ADVANCED doesn't just provide information, but useful knowledge to help achieve commercial objectives for marketing and innovation.
In terms of geographical scope, ADVANCED regularly works in Spain, the United Kingdom, Portugal, Germany, Holland, United Arab Emirates, USA and Mexico.
Always looking for new perspectives and new paths.


2006
First INTERNATIONAL
projects take place
in LISBON and MEXICO

2008-2012
We developed our online
QUANTITATIVE RESEARCH

Partnership with UNIVERSITY
AND BUSINESS SCHOOLS

We introduced CO-CREATION methodologies

2013-2014
We expand our international
studies to include the
USA and UAE

2015
We start using
CONSUMER NEUROSCIENCE

Our NEUROSCIENCE LAB
is born

2016-2017
Base of DIGITAL QUALITATIVE and the integration of TRADITIONAL and DIGITAL methodologies

2018
We created our BLOG
and strengthened our
DIGITAL PRESENCE

2019
Developing AI projects
and SCIENCE DATA
Quality policy and certificates
ADVANCED is seriously committed to Quality, particularly with: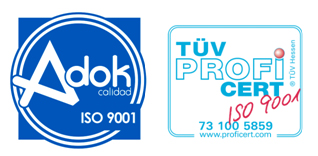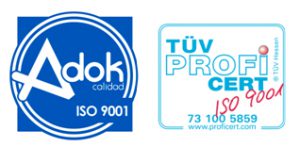 The management system of the Organisation of ADVANCED meets quality specification requirements: UNE-EN ISO 9001: 2015
With the following scope: execution of consultancy and market research, marketing, opinion and the innovation of products and services.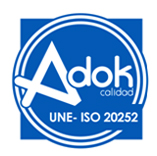 Likewise, it also meets the specification:  UNE-ISO 20252:2012
Quality standards in Market Research, and Social and Opinion research.
We are members of these associations